My rating: 4 of 5 stars
This was my first book by Gene Penny, but it will probably not be my last! I experienced this book in Audiobook form narrated by Kirsten Leigh.
I will be honest and say up front that I was not sure if I would enjoy this story as it was described as horror. I decided to give it a try because it also was described as humor and it was short (148 pages or 3 hrs and 58 mins listening time). I decided that I would step out of my comfort bubble and give it a shot, and I was glad that I did.
The general plot of the book is about Roger – an aging stoner who lives in a college town with his stoner roommate. Roger and his Roommate take a bookshelf off the hands of a distressed neighbor who claims the bookshelf is possessed by a demon, who soon demands sacrifice. The rest of the story has a lot of the typical horror staples: College town, Coeds, hot girls, creepy neighbors, demons, mysterious murders that happen every seven years. You get the picture. Though once you get into the story it is hard to fit it into the single genre of horror. You have to throw in bits of supernatural, sci-fi, romance, mystery, and of course lots of comedy. If you are uncomfortable with bad language and crude humor this book may not be for you. I, however, love it.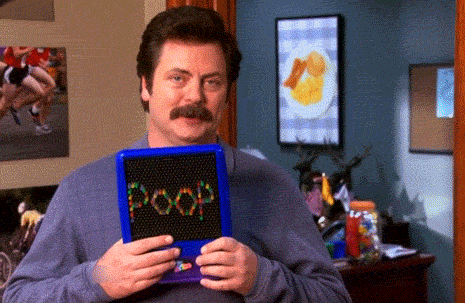 Narration: At first I was thrown off a little bit by the fact that a female narrator was narrating a story told primarily from a male perspective, and his voice is roughly 40-50% of the narration. I was quickly relieved however as Kirsten Leigh did a fantastic job with all of the voices, the comedic delivery and even the tension and suspense. I would love to listen to another book narrated by her. Looking briefly through her works however it seems it is mostly romance which, again, is not my usual cup of tea.
Follow Gene Penny on Twitter at @genepenny or visit Gene's website www.graveyardcontinuum.com
Find more books narrated by Kirsten Leigh on GoodReads.
* I was provided a copy of this book by the author, narrator or publisher in exchange for an honest review. *